The Flaming Lips nucleus Wayne Coyne has long had a thing for nudity, whether evidenced through various tweeted nude pics of his wife or his penchant for shooting music videos in the buff. It's not common that he recruits other musicians for the au naturale experience, however, but that all changed when he and Erykah Badu joined forces last week to film the video for their Heady Fwends cover of The First Time Ever I Saw Your Face, a track made famous by Roberta Flack.
In a series of Coyne tweets, Badu is in various stages of bloody, glitter-covered nakedness. There's little left to the imagination in the world of Miss Jackson, and after her Window Seat video from 2010 we've seen the beauty in all her glory. But through the lens of Mr. Coyne, everything takes on a new relevance…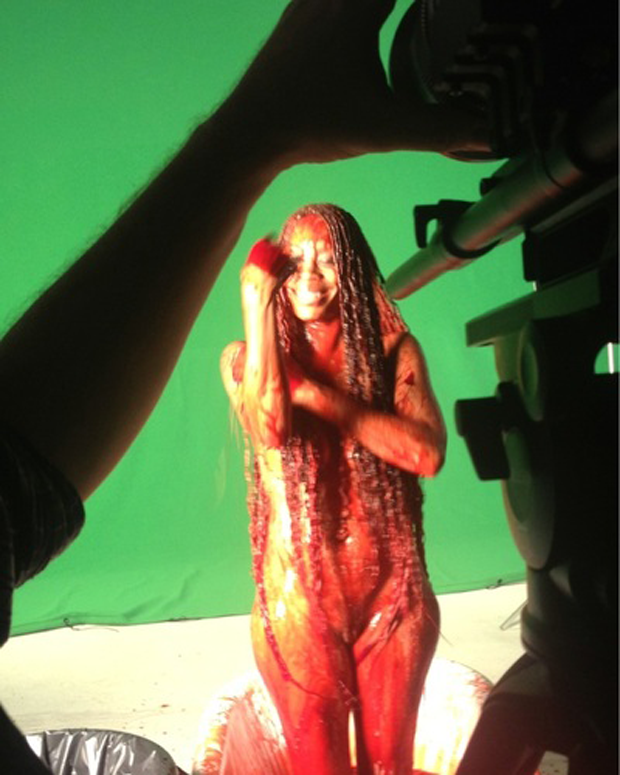 Keep up with Wayne's tweets at @WayneCoyne.