For every "quarter" of the calendar year, Jack White's Third Man Records releases a new installment of its Vault package for those who have subscribed to the service. The Vault providing fans with unreleased vinyl, early demos, and live albums only available through subscription. For the first quarter of 2013, the service's amazing fifteenth installment includes a live LP from The Bricks, a short-lived group consisting of Jack White and The Raconteurs' Brendan Benson on the guitar, Kevin Peyok from The Waxwings on bass, and later White Stripes archivist Ben Blackwell on drums. The performance was recorded on July 9th, 1999 from a makeshift stage in the middle of the Garden Bowl in Detroit and showcases a variety of covers as well as the later White Stripes track The Union Forever, a sample of which can be found below.
Additionally, the package contains a 7-inch vinyl featuring a 2004 demo of The Raconteurs' Steady as She Goes with a B-side of a White-Benson collaboration recording of The Same Boy You've Always Known, a track that wouldn't make an appearance to the public eye until The White Stripes' White Blood Cells album in 2001. Check out a preview below.
The final item in this amazing package is entitled White Heat, a "behind-the-scenes tour travelog film" with footage documenting the White Stripes/Whirlwind Heat joint European tour in 2002. Yeah, this installment of The Vault is kind of awesome.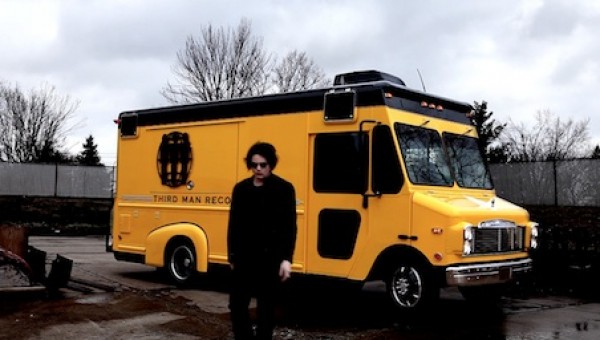 Subscribe to The Vault right here and check out all the Antiquiet year-end love Jack has racked up here, here, and here.