On July 17th, Baroness is set to release their third full length studio album Yellow & Green. Earlier today the Savannah Georgia based sludge metal superstars released the paintings that will make up the albums front and back covers. The artwork is the latest in a long line of highly regarded modernized Art Nouveau style pieces by the groups' front man John Baizley. In addition to creating all art for Baroness, Baizley has worked on covers for other artists including Skeletonwitch and Gillian Welch.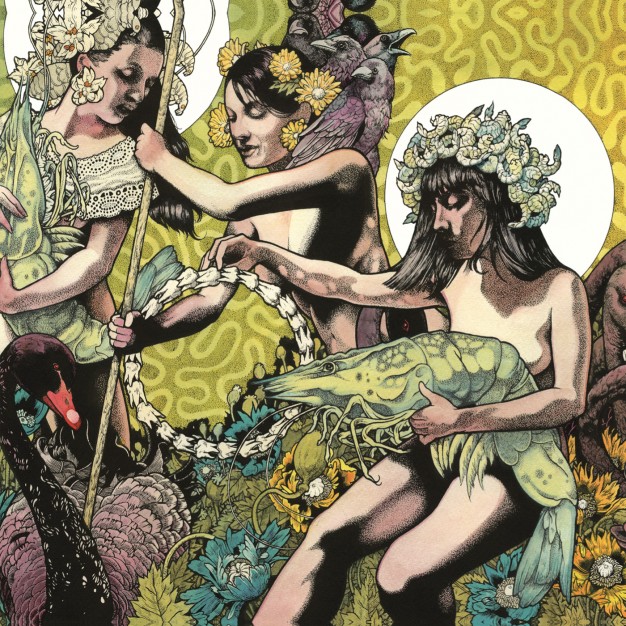 A busy day for Baroness, the group has officially unveiled a brand new website which you can check out by clicking here.
Yellow & Green Track Listing:
Disc 1:
1. Yellow Theme
2. Take My Bones Away
3. March To The Sea
4. Little Things
5. Twinkler
6. Cocanium
7. Back Where I Belong
8. Sea Lungs
9. Eula
Disc 2
1. Green Theme
2. Board Up The House
3. Mtns. (The Crown & Anchor)
4. Foolsong
5. Collapse
6. Psalms Alive
7. Stretchmarker
8. The Line Between
9. If I Forget Thee, Lowcountry
Finally, Baroness is about to hit the road for a North American tour with Meshuggah. You can check out all the dates by clicking here.