Metallica are the latest band to release a live DVD just in time for the holiday season. Quebec Magnetic was filmed by long time cohort Wayne Isham during two Quebec City tour stops in the fall of 2009. With numerous live releases including Live Shit: Binge & Purge, S&M and Cunning Stunts, this documentation of the Death Magnetic world tour should keep the Metallica nut in your life happy as they wait for Metallica 3D to hit theaters in 2013.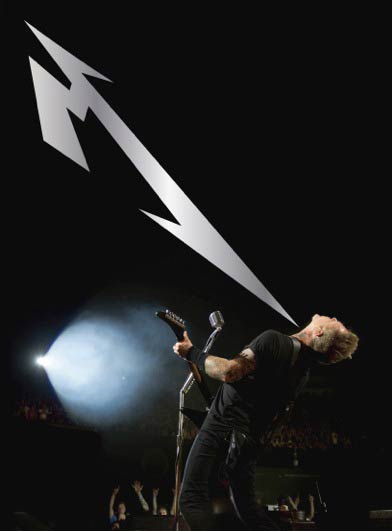 More impressive then another live offering from Metallica is the news that accompanies this release. The band has announced that they are forming their own record label for North America. As the group states in their press release, "There are still some "i's" being dotted and "t's crossed, so we can't give you a name or fancy logo just yet…"
Metallica also mentions that with them calling the shots, the suggested retail price for Quebec Magnetic will be $15.98 for both the double DVD and the Blu-Ray release. No confirmation as to if that is US or Canadian currency.
Metallica's next live date will be this Friday night in New Orleans at the Voodoo Music Experience. A complete tracklisting for Quebec Magnetic is down below.
Quebec Magnetic Tracklisting:
That Was Just Your Life
The End Of The Line
The Four Horsemen
The Shortest Straw
One
Broken, Beat & Scarred
My Apocalypse
Sad But True
Welcome Home (Sanitarium)
The Judas Kiss
The Day That Never Comes
Master of Puppets
Battery
Nothing Else Matters
Enter Sandman
Killing Time
Whiplash
Seek & Destroy
Bonus Songs
For Whom the Bell Tolls
Holier Than Thou
Cyanide
Turn the Page
All Nightmare Long
Damage, Inc.
Breadfan
Phantom Lord