MGMT have their eyes set upon a June release date for their third full length album.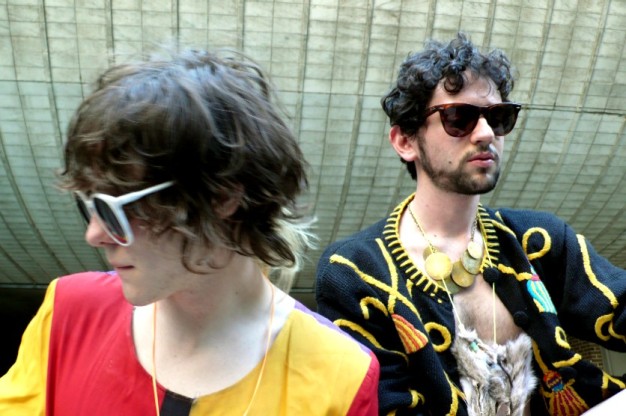 Rumored to be a self-titled affair, the core members of the group (Andrew VanWyngarden and Ben Goldwasser) recently sat down with Rolling Stone for a progress report. The duo have been holed up in a cabin outside Buffalo New York working on a very synth heavy album. Goldwasser shares how the two have been influenced by Aphex Twin and have spent hours free form jamming and setting up massive synth loops all across the cabin.
VanWnygarden confirms that reports of Columbia pressuring them to make a more accessible album after shocking the world with 2010's Congratulations were indeed false and that the label understands that they will never be a top 40 band. In fact, Rolling Stone goes onto share that the band has gotten even weirder with this collection of songs. Two confirmed song titles include Mystery Disease and the heavily road tested Alien Days. The band has also recorded a cover of the obscure sixties garage rock cult classic Introspection by Faine Jade.
Keep up with MGMT via their official Facebook page.