While most announcements regarding the new Queens Of The Stone Age album have been mostly reports of special guests on the record (Grohl, Reznor, Oliveri, Lanegan…), something else has just come in, straight from the band. Remember the weird message they shared with Mojo magazine back in December? Well, another one of those just popped up, but this time on Uncut magazine – check it out below: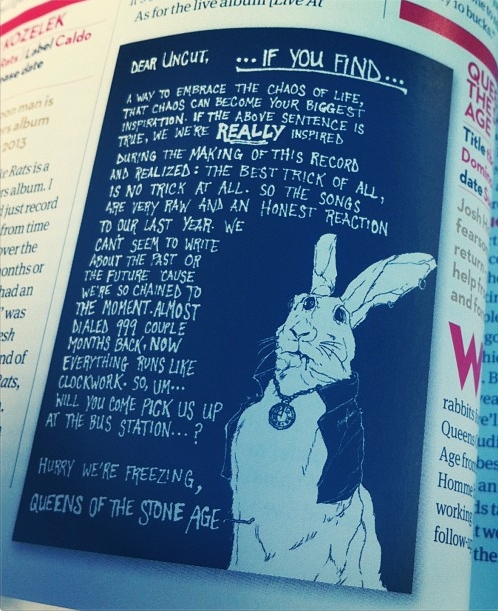 The former message contained a drawing of a clock pointing to 9 o'clock; this one also contains that, but shown on a rabbit. Whether or not these are glimpses of the record's artwork, rabbits and clocks can't help but remind us of Alice In Wonderland a bit.
QOTSA's forthcoming sixth record is set to drop sometime this spring, with a title still to be announced.
Thanks to Chuck Hipolitho for spotting the message on the latest issue of Uncut and snapping a picture of it.