It was supposedly a shit year for music? That's what we're hearing from people who are not using the internet correctly, or have shitty taste, or something. It certainly wasn't hard to collect thirty reasons to the contrary, though a lot of them were surprising for various reasons, and/or entirely too well-hidden. How was the new DFA better than the first? How did we not see a breakthrough from Against Me! coming? How is Billy Corgan still writing good songs? Antemasque doesn't suck after all. Who saw D'Angelo of all people coming in at the 11th hour? And clearly no one else got the memos on '68, Tuatara, or Hark. Here we are, just finally finishing the final tallies and verbal tongue-lashings with just hours left in 2014, but we had to make sure we got this one right, because it was a deceptively good year.
01. Against Me!, Transgender Dysphoria Blues
2014 proved that Against Me! had been holding back all along. Every once in awhile, the rage would well up and produce a two or three-minute lyrical explosion like Piss & Vinegar, but there hadn't yet been an album with the kind of consistent gravity we're constantly searching for above everything else, which can't be faked, can't be forced, and can't be escaped. When Tom Gabel came out as transgender and became Laura Jane Grace in 2012, we didn't have enough foresight or hypersensitivity to suspect it would have any effect on the band's music. And maybe that effect was indirect, but if nothing else, Transgender Dysphoria Blues unleashed a watershed of inspiration that had surely been building up for a long while. It's not like every track draws from the struggle of transphobia for its effectiveness or power, but every song on the album, regardless of catalyst, comes from a heart that seems to be finally as clear and as unconfused as it would be only in those brief explosive moments that had been just enough to keep our attention. As it would turn out, those were just jabs leading up to this knockout.
Antiquiet Session #19: Against Me!
Antiquiet Review: Transgender Dysphoria Blues
02. Death From Above 1979, The Physical World
They certainly weren't the first band to prove a rock band could be two people. If no one else, Local H had established that ten years prior, and of course The Black Keys and The White Stripes hit the scene around the same time, just a relative few miles south of Turonno. But to this day, even with the floodgates of two-piece rock bands blown wide open, DFA1979 stands as the most energetic, the fiercest. That force broke the band in 2006, but a sophomore effort/reunion album finally came to fruition this year, with none of the attitude or viciousness at all diminished by more mature songwriting. The Physical World was universally satisfying, to both fans of the first album, and to those that wanted a little something more.
03. ††† (Crosses), S/T
While 2/3rds of this album had slipped out in the form of two EPs in 2011 and 2012, this year it was all tied together with what would have been the third EP, in a cohesive, judge-able full-length release. Besides, when ††† finds new fans a year from now, the disjointed delivery method of this debut LP will hardly matter. In a world where everything is some kind of remix, originality comes from an array of influence that either taps deeply into the strange and obscure, or is so broad and eclectic that nothing recognizable after the process. Between Chino Moreno and Shaun Lopez, there's an ocean of inspiration that is both. They're as well-versed in 80s new wave as they are in west coast gangster rap, in hardcore, in modern pop, trap, and all kinds of other weird shit. Throughout the album, there are nods to countless fun niches of music, from witch house to hardcore to the most unholy of modern pop, but it never feels gimmicky or ironic. It's done boldly, by artists that clearly have respect for a wide range of predecessors, even if it's cherry-picked. The seemingly dark, black-clad end result comes from positive, open, even optimistic artistic minds. It's dualities like this, between the dark and light, with equal respect paid to hard rock and teenage pop, that earn our acclaim.
Antiquiet Review: ††† (Crosses)
04. St. Vincent, S/T
Annie Clark is as kooky as ever. But the songs on this self-titled album have a new coherence that finally broadens her appeal to potentially interest semi-normal people with functional chemical balances. She's managed to reign in her eccentricities, by no means diminishing them, and on St. Vincent, all of the inspired, layered quirks and little outbursts are holding together song structures that previously were often more glue than popsicle sticks. It's truly a breakthrough album, and it elevates St. Vincent to a level of respect that doesn't come easy around here.
05. Run The Jewels, RTJ2
Run The Jewels 2 was more than just a superior sequel to the band's well-hyped 2013 debut, though that in and of itself would have been a rare achievement. Everything that was wrong with 2014 went into the furnace that forged this record, its delivery, and its supporting performances, which consistently put Killer Mike at the forefront of a disappointingly small faction of artists willing to stand up and lead protests against injustice that were anything but trendy or safe. Talib Kweli held CNN to task in Ferguson, raised over $110,000 for the Ferguson Defense Fund and launched Hip Hop & Resistance with Dead Prez in St. Louis. But no one was a more effective spokesperson than Killer Mike. We can add another item to the long list of surprises this year: The most righteous, socially conscious, and most punk rock effort came from El-P & Killer Mike.
06. Flying Lotus, You're Dead!
It's hard to say whether or not Flying Lotus could still be considered electronic. Cosmogramma pushed his sound into all kinds of new worlds, but You're Dead! blows his whole damn universe into smithereens. Or perhaps snaps it into a focused singularity? Pulling from jazz, electronic, Hip-Hop, and R&B, You're Dead! is far-ranging enough to make any purist cringe, yet focused enough to make every detour utterly compelling. A record made up of 19 ruminations on the moment one reaches death, the arrangements are at one moment claustrophobic, the next painfully gorgeous. The grooves are nearly subliminal, at least until they're not and you find yourself dancing along to the next musical version of someone's trip to the great beyond. Whether through ethereal sighs, demented rants, skyward pleas, or universal protests, You're Dead! is 19 gasps at a shared fate. And one collective shout into the void.
Antiquiet Review: You're Dead!
07. The Black Keys, Turn Blue
Turn Blue is one of the more surprising achievements of 2014, because we were pretty sure we were over The Black Keys. The last couple albums sounded the same, and overwhelming commercial success seemed to guarantee that band would settle into the same cushy bean bag chair as the Foo Fighters, content to keep it not at all weird while collecting money from your parents. When Fever dropped, sounding like everything we had come to expect and nothing more, that bet seemed safe. Then they dropped Turn Blue, a deeply immersive and sprawling affair that eschewed Danger Mouse hooks in exchange for painstakingly crafted slow builds, codas and reprises, and squealing Jimmy Page-esque ascents. You can always call The Black Keys derivative of something, but Turn Blue was a fresh departure from their norm, exactly when we least expected it.
08. Alain Johannes, Fragments & Wholes, Vol. 1
We expected Mr. Johannes to deliver something a bit more meaty on his second effort, but we didn't quite expect this. Fragments & Wholes, Vol. 1 hits all the marks a solo record like this should, then goes a bit beyond. Johannes shows off his increasingly widely and well-known skills on every instrument, layering track after beautiful track in this heartfelt, diverse effort. While his production work on recent albums by Brody Dalle and Mark Lanegan was impressive in its own right, this record surpasses in so many ways, and stands as a definitive statement of what only Alain Johannes can so beautifully express through music.
Antiquiet Session #2: Alain Johannes
Antiquiet Review: Fragments & Wholes, Vol. 1
09. Antemasque, S/T
Mars Volta sequel-of-sorts Antemasque's debut album gets the award for the slowest burn of 2014. When it first came out, it got brushed aside, un-studied, un-rated. But somehow it climbed out of the can, and hit us with a chankla. The production leaves a little to be desired, but if you stick with it, eventually you'll realize there hasn't ever been a Mars Volta album so consistently coherent, nor an At The Drive-In album so focused. Not that we're knocking the crazed incoherence that's a key ingredient in those bands' greatest works, but at worst, Antemasque has every right to share that shelf with them. At best, it's their evolution.
10. Smashing Pumpkins, Monuments To An Elegy
Sure to be left off of many year-end lists due to its December 5th release to widely pre-conceived notions, Monuments To An Elegy is another surprising release that suggests 2014 might go down as one of the more misunderstood years for rock music. If judged by his ridiculous statements and questionable hobbies, Billy Corgan has all the markings of an absurd punchline to every joke about 90s nostalgia. But we'll be damned if he doesn't continually prove himself to still be, impossibly, an inspired songwriter with very few peers. With each listen, it gets harder to argue that Monuments To An Elegy isn't better even than 2012's Oceania, and that was already way more than anyone reasonably expected from a lone cat fancier and a revolving band he seems to be staffing through Craigslist.
11. Warpaint, S/T
Music is a drug, and there's nothing like that first high. When you first find something that truly feels new. When your comparisons get too convoluted and you have no choice but to establish a whole new class of narcotic. Warpaint's self-titled sophomore LP gives you this experience. The album was produced by the band with the help of Flood, well known from his work with early Nine Inch Nails, the Bad Seeds, and PJ Harvey. The resulting journey is a masterfully cohesive one, often beautiful, at times arresting. The key ingredient Warpaint shares with the best post-rock bands is the ability to be strong not necessarily by being loud, to be pretty not necessarily by going quiet. Everything comes from the dynamics architected into the song structures. The ear is led around the intricate melodies, rather than forced through.
12. Jack White, Lazaretto
Despite record-breaking sales of its oh-so-very-Wonka vinyl release, Lazaretto didn't quite earn the universal praise that White's debut LP received, at least among the Antiquiet wack pack. Still, impeccable cuts like Would You Fight For My Love? and the title track stand as perfect explanations of why so many people lose their everloving shit over Jack White. Put this and the best Blunderbuss material together, and you've got one hell of a classic record.
13. Mastodon, Once More 'Round The Sun
Once again, Mastodon have made the metal fanboys cry. It's not the return to roots some expected, neither the genre-bending crossover to finally propel them into mainstream stardom. It's precisely the album the album the band intended to make, balancing metal and hard rock through another great collection of songs. If anything, it's a testament to their creative growth that every new Mastodon album makes us wonder… Where the hell can they go next?
Antiquiet Review: Once More 'Round The Sun
14. D'Angelo, Black Messiah
Black Messiah emerges from a druggy haze, a collection of demented country blues guitar riffs mingling with jazzy cadences and heavy grooves. A direct descendent of Sly & the Family Stone's There's A Riot Going On, but where Sly crafted a despondent masterpiece in response to a world in chaos, D'Angelo looks into the void and finds a will to carry on. Immediate hooks are few and far between, instead of soaring the vocal lines simmer, melodies subtly teased out until the arrangements teem with life. The band plays as the ideal complement, ranging from a punk strut to jazzy stop-starts to a boozy stutter. Black Messiah never hits you over the head because it doesn't need to, every element is in its right place. It's a record that sucks you in, makes you a part of itself, and unveils an unwavering soul.
15. Ume, Monuments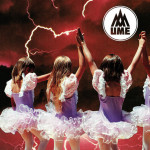 There are a few bands out there – just a few – that are actually better than their hype, and Austin's Ume (pronounced ooh-may) is one of them. Seeing Lauren Larson do her thing just once will sell that allegation better than our words ever could. She executes her guitar leads surgically while thrashing around and growling like a deranged rugrat, and as long as bands like Ume exist, we're going to scoff every single time some publicist tells us about some mope-core band that's "killing it." If you're not on board with Monuments by the end of the first song, there's been a terrible misunderstanding.
16. Jessica Hernandez & The Deltas, Secret Evil
Not since Reignwolf has an artist impressed us like Detroit's Jessica Hernandez & The Deltas. Comparisons to Amy Winehouse are inevitable, though it's a thin judgment beyond some contralto vocals and a Motown influence that feels far more genuine and unique, and not to mention comes from Motown. As great as Amy's singles were, her few albums were far from consistent overall, and not to take away from the beauty of her voice, but it's hard to argue that her genius extended farther than the ability to channel other troubled spirits. In contrast, Jessica Hernandez has a considerably wider vocal range, and a perfect batting record when it comes to writing great songs. And there's surely more to come.
Antiquiet Session #18: Jessica Hernandez & The Deltas
Antiquiet Review: Secret Evil
17. '68, In Humor And Sadness
Though it came out back in July, we didn't discover this band's debut until the very end of the year. Too late to get behind its release, but just in time to give it the nod it deserves here as we tally up the year's most-rotated albums. You could call the two-piece '68 a more "mature" project masterminded by Josh Scogin of metalcore band The Chariot, but outside of that context, it could also be described as where we might have dreamed Nirvana would have been just one step after In Utero; still absolutely doomed, but screaming on the way down, angrily chaotic and only beautiful when it gives up the fight.
18. Hark, Crystalline
Hark is Whyteleaf's rhythm section, fronted by Jimbob Isaac of Taint, an awesome Welsh band that never got the attention they deserved here in the states. For years, I'd been telling any and all fans of Baroness and Mastodon and the like to check out Taint, but it's always required a bit of homework, and absolutely treacherous Google searches. It looks like Hark is going to be a lot more accessible, beginning with this year's debut LP featuring Neil Fallon of Clutch, and mixed by Kurt Ballou of Converge. So all of you Hessians and Hessian-adjacents better get on this. Hark crushes.
19. Ty Segall, Manipulator
Ty Segall's been around for a while now. Counting solo albums, collaborations, aliases, and whatever other way a person can put sound on an album his discography is verging on uncountable. And yet, Manipulator still feels like a beginning. Where past albums seemed content with finding their particular alchemy of psychadelic fuzz and churning backbeats and running it into the ground, this is Segall's first where the actual songs get your blood pumping as much as the ceaseless waves of fuzz. Where the slavish recreation becomes impassionsed creation. Not that the base thrills are ignored. The riffs are as filthy and grinding as ever, and nearly every track features multiple manic guitar solos simultaneously being beamed from the sky and erutping from the ground in thick tangles of torn down power lines. In short, Manipulator is Segall's finest release yet, in a career dedicated to the raw power of rock & roll.
20. Nicole Atkins, Slow Phaser
A few years ago, Nicole Atkins seemed to have more music in her than what she was letting out. While her second LP Mondo Amore hinted at a bright future, it came as a very pleasant surprise when Slow Phaser arrived as such a fully accomplished record. Here, Atkins managed to set her songwriting free, not affixed to any particular rock or pop subgenre, adding new sounds that result in better dynamics across the board – keyboards and synthesizers tastefully permeate the entire record, and turn great songs into fantastic ones. The singer has delivered on her promise, on her own terms, through a self-released record. The result is a wonderful, confident effort that begs to be played over and over.
Antiquiet Session #13: Antiquiet's 2014 SXSW Showcase
Antiquiet Review: Slow Phaser
21. Tuatara, Underworld
We first discovered Tuatara through their 1998 album Trading With The Enemy. Six albums later, we're still wondering why more people aren't talking about this supremely talented and unique supergroup, comprised of Peter Buck of R.E.M., Barrett Martin of Screaming Trees / Mad Season, Justin Harwood of Luna, and Skerik of Critters Buggin' on Sax. We can understand how an instrumental group might have trouble getting mainstream radio play, but there should at least be a niche for this as long as Trent Reznor is selling copies of his movie soundtracks. With guest appearances by Mike McCready of Pearl Jam, there's a beautiful and haunting landscape waiting that only Underworld will take you to.
22. Various / Eminem, Shady XV
Another freak anomaly this year: One of the best Hip Hop records was a mixtape. When's the last time that happened? Violator? DJ Clue? Shady XV wasn't quite as good as Eminem's MMLP2 overall, but it's a solid listen and a master class in cherry-picking, combining a handful of respectable Em B-Sides with outstanding offerings from the likes of Slaughterhouse and Bad Meets Evil, and great guest spots from Royce Da 5'9″, Sia, and Skylar Grey. It even managed to make Yelawolf look good somehow, by featuring his one good song and a guest spot on the standout Em/Grey track Twisted.
23. Slipknot, .5: The Gray Chapter
One could hardly expect more from a Slipknot comeback album. An enjoyable listen all the way through, it lies somewhere between the far-reaching Vol. 3 and the competent All Hope Is Gone. When they're in full-on psycho clowns mode, it's as heavy-hitting and catchy as some of the group's best work (listen to Custer if you doubt that). But Slipknot continues to get respect well after the trendwave they came in on has broken for the depth in songs like lead single The Devil In I, establishing their rightful place in the metal lexicon much closer to non-bullshitters like (old) Metallica and Pantera, and increasingly farther away from contemporary jokers like fucking Mushroomhead or whatever.
Antiquiet Review: The Gray Chapter
24. The Horrors, Luminous
After the ethereal Skying, The Horrors foud weight and substance again on the poppy Luminous. Fantastic bass lines carry most of the record, and the usual, solid work with crossing guitars and synths is as impressive as ever. The hooks are some of the best they've come up with so far, and the longer tracks actually feel like they've earned their length. Luminous marks a new step forward for The Horrors, and a welcome change of pace.
25. Mariachi El Bronx, Mariachi El Bronx III
Being the only Mariachi band most of you could name (despite our co-efforts with the band), this one's an uncontested victory in a sense. But that doesn't mean these gringos are coasting through on the gimmick; They not only approach Mariachi itself with full conviction and reverence, but they continually challenge themselves to grow within these parameters and find ways to express their inspirations through a medium that is sometimes more conducive to triumphs of the soul than that of their raging alter-ego The Bronx. If there were other mariachi albums to consider (and we'll cop to our whiteness; there surely were), they'd have to contest with this crossover band that has begun to introduce subtle electronic elements to an already innovative mix of influences from both sides of the border.
26. Mogwai, Rave Tapes
The eighth album from these Scottish instrumental post-rockers was one of the first notable albums to drop in 2014, and it seems like some of our peers that rightfully rated it highly have since forgotten about it. Some may have been thrown off by its restraint compared to 2011's more acclaimed Hardcore Will Never Die, But You Will, but detached from those expectations, the more patient Rave Tapes is a beautiful cousin of your favorite albums from bands like Air and Explosions In The Sky… Anyone out there know about Big Milk? Give Remurdered a listen to refresh your memory.
27. Fartbarf, Dirty Power
With Dirty Power, Fartbarf has taken a genre normally for pretty people and bright shiny glimmer and dazzle, and dragged it through the muddy sludge that accumulates outside of a portable toilet. It's an album full of music that lives up to both the name of the band as well as the album. While the name Fartbarf will scare off narrow minded individuals, you can't deny the plethora of catchy melodies and ass-shaking grooves found within. Remove the dirty licks and prehistoric masks and you have an album full of radio-friendly smash hits that could give Skrillex a run for his money.
28. John Garcia, S/T
On paper, it was too easy to write off ex-Kyuss frontman John Garcia's solo album. It's even less Kyuss than Vista Chino's Peace after all, and thus a very selectively rabid fanbase seemed to brush this one aside out of the gate. Now the two best cuts are a Black Mastiff cover (expertly executed) and a song written by Danko Jones (for Garcia), but those thin arguments are really the only valid ones against giving props to Garcia for a dirty, groovy, howling entry into Palm Desert's official stoner rock canon. It's right at home next to the less-snubbed releases from Kyuss, Hermano, and Unida.
29. Royal Blood, S/T
Another two-piece rock band for the list, Royal Blood has been steadily gaining in popularity since Arctic Monkeys' drummer wore their band name on his shirt at Glastonbury last year. I'd hate to think the whole of UK rock media could be so fickle as to treat that little nod like a sign from God, but part of me knows they absolutely were. Thankfully, the band's Out Of The Black EP released in March delivered on the hype with four dense attacks. The upright half, Mike Kerr, opts to go the Jack White route with octave & EQ pedals to get his instrument to ping pong between guitar and bass sounds, making Royal Blood one of the less two-piece sounding two-pieces. The self-titled debut LP proved their energy could go the distance, and established the act as one of the most promising new acts to hit the scene this year.
30. Mac DeMarco, Salad Days
The Antiquiet staff remains a bit divided on the merits of this Canadian born oddity and alleged authentic indie/garage/whatever rocker born Vernor Winfield McBriare Smith IV. But he continues to draw fans in en masse on the strength of his third full length album Salad Days, boasting two singles, Passing Out Pieces and Brother, that drew in the largest crop of new fans yet this year. With what's being considered a perfect blend of lo-fi garage jangle, and the best parts of psychedelia and pop rock, it's getting harder to write this guy off as a fluke. He makes the cut here thanks to lobbying by a sincerely dedicated following, and a fun experience that ultimately rises above our rock purist snobbery.