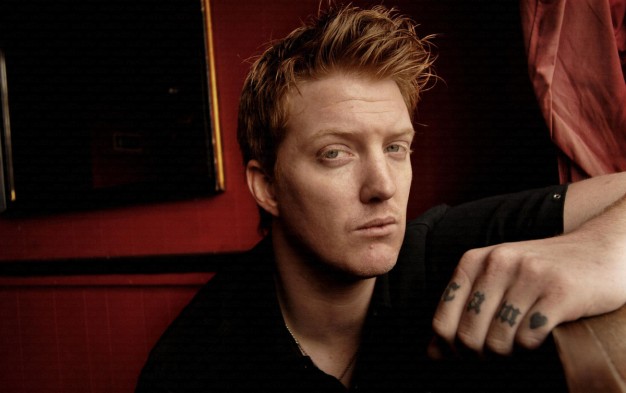 We're bordering on fansite coverage level for this band now, but Queens of the Stone Age frontman Josh Homme recently provided a few notable updates on the band's forthcoming sixth LP.
In case you've been living under a rock for the past few weeks, the new QOTSA album first started gaining momentum in the news with announcements that Dave Grohl, Trent Reznor and Nick Oliveri were all involved in the recording process. In an interview with Zane Lowe on BBC Radio 1 this Monday, Mr. Homme went into a little more detail on the record's development, and the way he sees its music.
Homme initially mentioned that the recording came with "a lot of struggles," but that he wouldn't go deep into that subject. He stated that lyrically, the new LP is "more vulnerable," and that musically, it's "deeper, richer and stranger" than the band's previous efforts. He described the new music as something that "sounds like you're running in a dream the whole time," but one that'll hopefully end up like "a spoonful of sugar." The frontman concluded by saying that, with every record, he hopes to "pull every trick I know to wrap hooks in strangeness" – but with this one, "the final trick I have is 'no trick at all.'"
Stay tuned for more news on QOTSA's 6th LP as it becomes available – including the possibility of Dave Grohl not touring with the band.